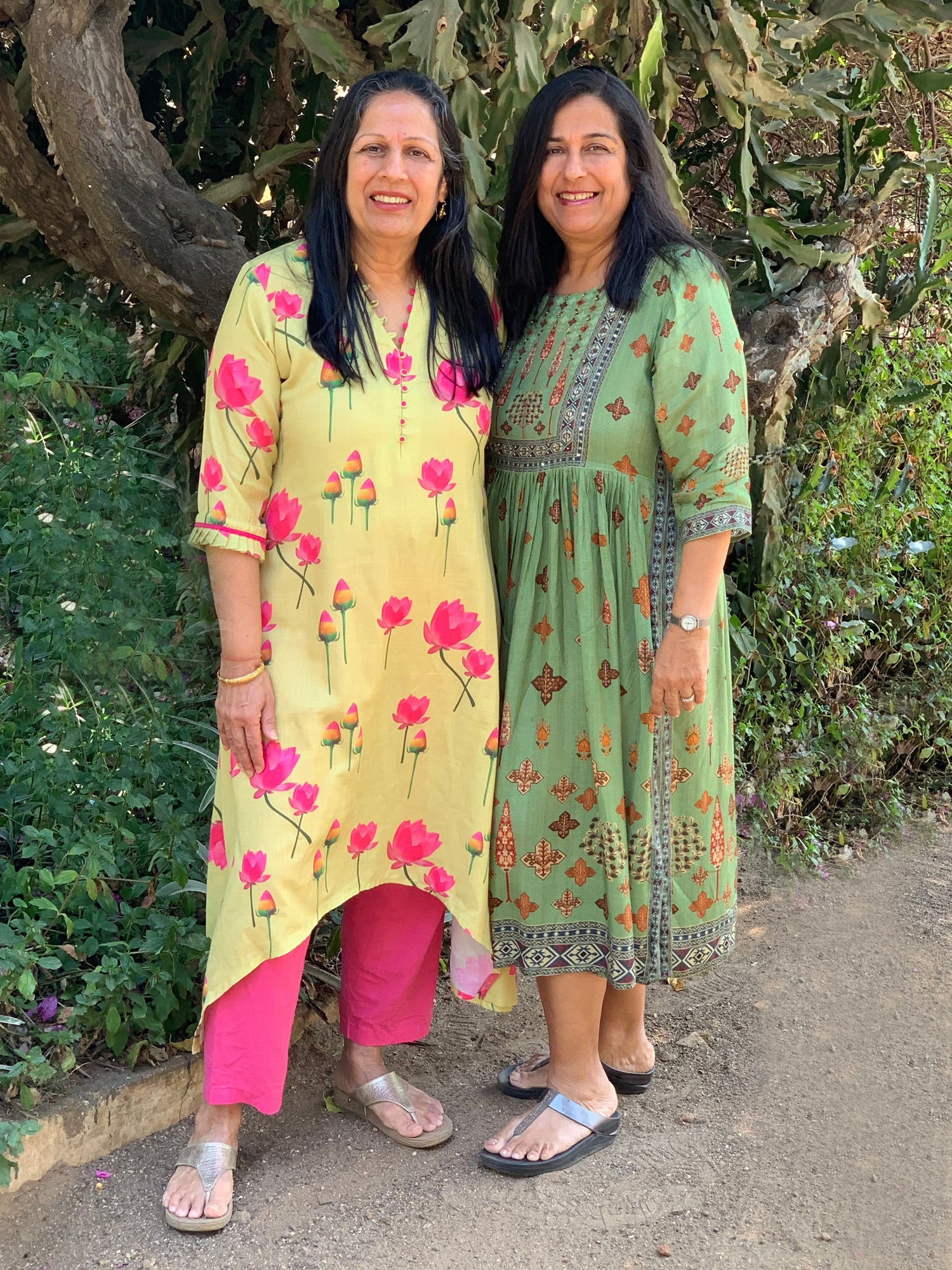 About Rui
It all began with a small collection at home, Asha Sood with her sister Kanchan Ganatra, have grown Rui into a flourishing brand, with 3 stores across the country.
"I started Rui in 1985, when I was home with a one-year-old. I decided to make a garment for myself on my daughter's first birthday. I went through a lot of trouble to do that. And the number of compliments that I got for that outfit, which was basically a 'Kashmiri Phiran', and we are talking about 38 years ago. That is when I decided if I could actually do this, and give it to customers at less than what I actually had to pay for it minus the hassle, it would really do well and it did and that is why we have lasted so many years.

At the time, there was a severe lack of smart, quality-ready everyday Indian wear—especially for young working women who were moving away from the saree. I felt that I could fill this gap in the market, and I think Rui has been very successful in that." - says co-founder, Asha Sood.
Rui means cotton, which is the base of all fabrics. We named the brand Rui, because it evokes the lightness of cotton, and is intrinsically Indian.
Our ethos is based on slow fashion, before slow fashion was even a phenomenon. We want to give all our customers high-quality, timeless pieces of clothing—which won't break the bank and can be worn for years. We are a family business—and over the many years of Rui's life, we have become involved in our client's family's as well, as multiple generations buy, and love their Rui outfits.
We have a lot of cotton-based fabrics that are easy to wash and wear. We handblock our own fabrics, embroider them and they have a long-lasting quality that our customers actually get tired of waiting for them to wear off. 
Rui for is timeless, high-quality clothing women at affordable prices.